Setting up SQL Server Reporting Services in SharePoint integration mode and you turn up with this error when you try to "Grant Database Access" from within Central Administration:
"Unable to connect to the Report Server WMI provider"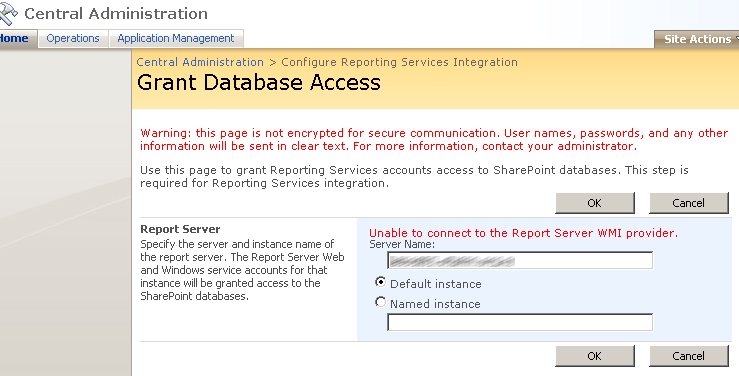 If you've got an ISA firewall between your MOSS central admin and your SSRS server you'll need to turn off "Strict RPC Compliance" just while central admin performs the "Grant Database Access" operation .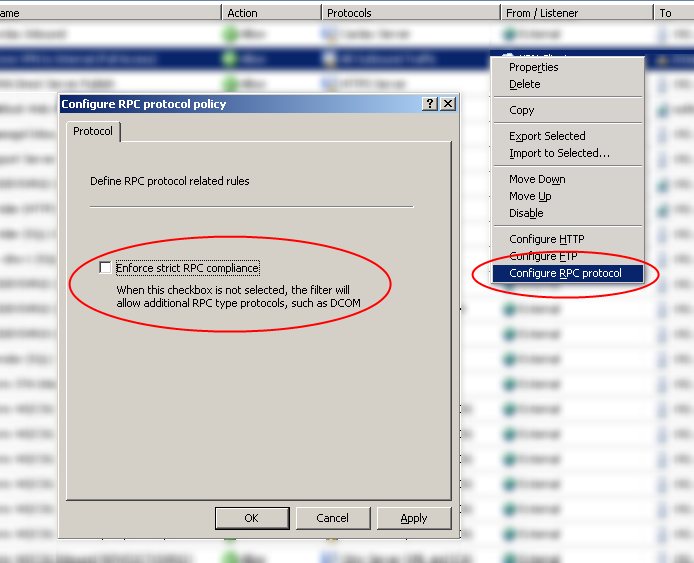 Hope this saves someone some time. Not a very common scenario I guess.