Here's my first attempt at making something with the mill. Also my first attempt at using the WordPress mobile app to post. If this is easy maybe I'll post more regularly. Micro-blogging I think they call it?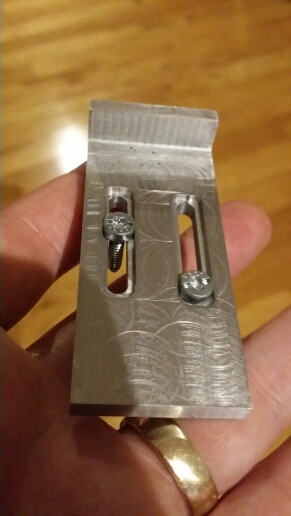 This just started out with milling into the body of an old HP harddrive to get a feel for the machine. Very high grade aluminium (I presume). Very easy to mill.
After a while this is what I came up with.
It's an adjustable bracket. I think. For what? I'm not sure.
This is very exciting. The only limit is imagination…..I imagined an adjustable bracket. Oh that's really sad!