These are my first little lathe projects. After all, isn't the point of having a lathe so that you can make improvements to your lathe?
These were made from bits of brass and steel I got from the scrap dealer. The threads were all cut with tap and die. The lathe can cut threads but I cannot (yet).
Thumb Screw for Gear Change Cover
I don't yet have a knurling tool so I just put some rings around the outside for grip.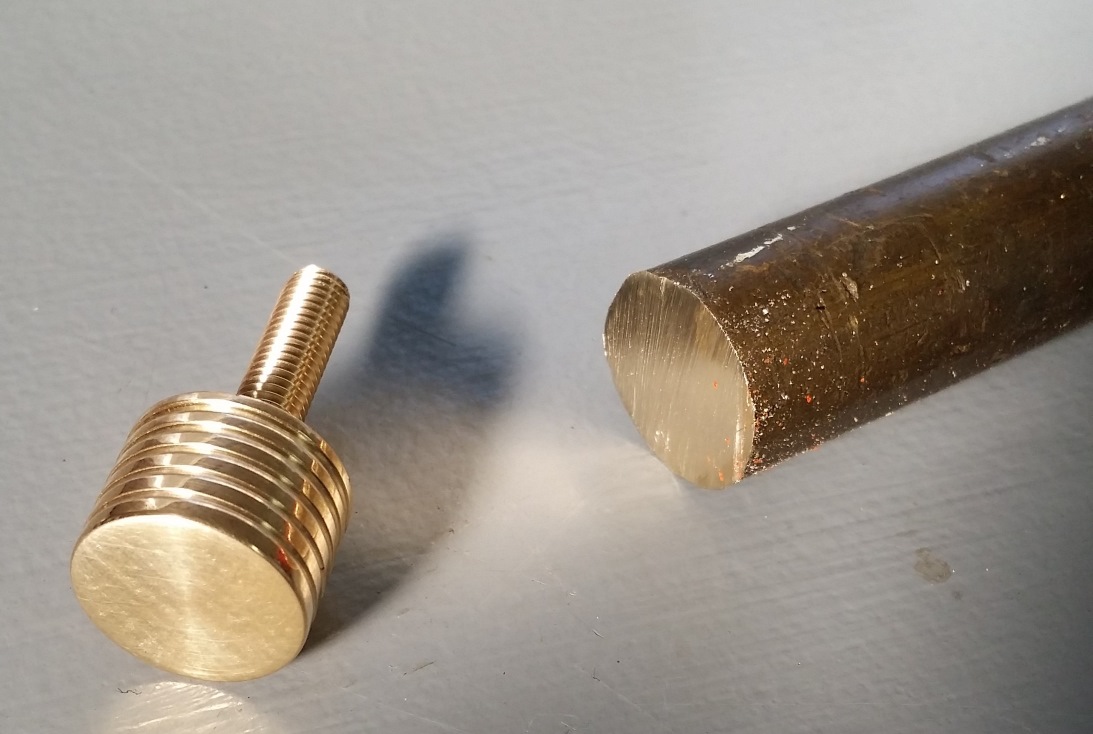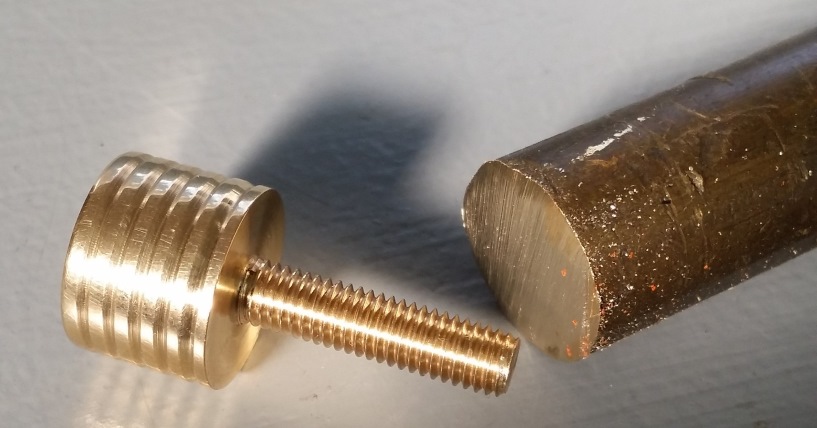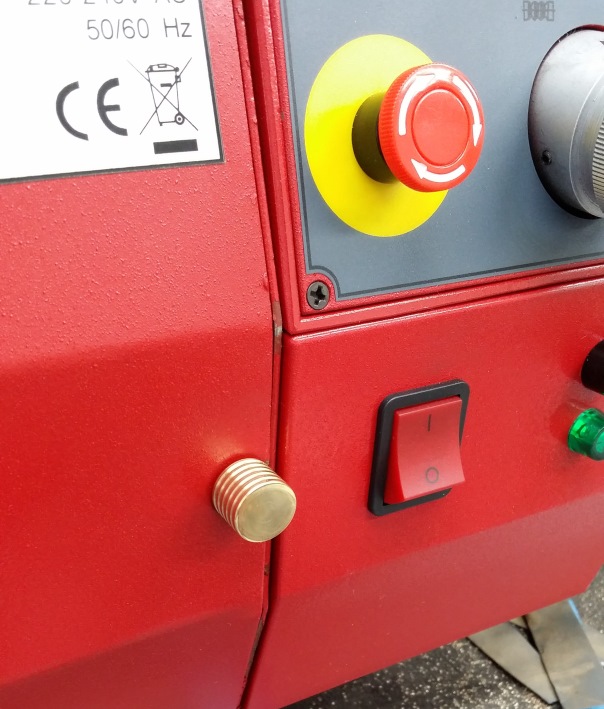 Replacement Handle for Carriage Wheel
This is to replace the plastic Carriage handle. Not that there is anything wrong with it. Just for the exercise really.